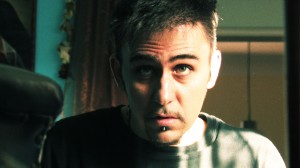 Sabato 8 dicembre, alle ore 18, il London Underground Film Festival dedica all'artista pugliese Davide Pepe, una retrospettiva sui suoi lavori. "Memories Are Haunted Places: A Ten Year Retrospective of the Inner Cinema of Davide Pepe" (letteralmente "I ricordi sono posti infestati: retrospettiva sui dieci anni del cinema interiore di Davide Pepe")  il titolo della rassegna in cui verrano proiettati  sette suoi cortometraggi:
- Am Ende Des Gartens Sind Zwei Kinder (2003)
- Soluzioni di Continuità (2004)
- LS19012 (2004)
- Current 93 Live in Venice (2005)
- Little Boy (2006)
- A Piece of My Sky Is Missing (2007)
- Figli Di NN (2009).
Nato a Ceglie Messapica  nel 1970 e laureato in Scienze dell'Informazione presso l'Università degli Studi di Bologna, Davide Pepe, dal 1995 realizza, come regista indipendente, cortometraggi, videoclip, videoarte e videodanza. "Giardini di Luce", la sua ultima opera, ha partecipato nella sezione Berlinale Short alla 60° edizione del Festival del Cinema Internazionale di Berlino.