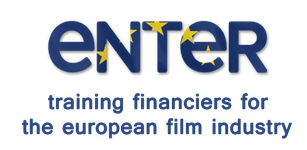 Peacefulfish launches ENTER EUROPE, a training programme for investors (fund managers, business angels, venture capitalists, bankers, and other financiers) to develop their understanding of the investment needs and opportunities inherent in the European audio-visual sector, enabling these investors to build tailored financial products and services for the audio-visual industry.
Two expert workshops held in June 2013 (Paris) and December 2013 (Bari, Italy) and a six-week intensive, one-on-one online training will enable 10 participants from the 32 MEDIA member countries to make more educated investment and financing decisions and to launch innovative financing products. Top industry experts will guide participants through a unique landscape of European, national, and regional subsidy funds and tax schemes that complement and help mitigate investment risk.
Online registration opened on 28 March 2013 and runs until 08 May 2013.
The training is co-funded by the MEDIA Programme of the European Union through its Continuous Training scheme. MEDIA co-finances training initiatives developed by professionals for professional, providing European participants with the opportunity to acquire new skills, to build their network of contacts, and to fine-tune their proposals and projects. Furthermore, MEDIA supports the creation of pan-European networks to help professionals in the audio-visual industry enhance their competence of the international market.
Peacefulfish initiated this programme, which runs from January 2013 to December 2013, and also organises the on-site workshops and online training in close collaboration with its project partners Creative Skillset, Le Pole Media, and La Plaine Commune.
ENTER EUROPE has also created a strategic alliance with the Film London Production Finance Market (PFM) to bring together expert audio-visual investors who participate in the renowned PFM market with investors who participate in the training, to exchange financing expertise and to build a strong network of UK-based and pan-European financing and industry professionals.
Peacefulfish also runs ENTER UK a training programme which aims to help financiers and professionals active in the financing sector to identify financing and investment opportunities and to better evaluate risks linked to the British film industry. This scheme is funded by the Creative Skillset Film Skills Fund as part of 'A Bigger Future 2', the UK film skills strategy, and starts in July 2013.
Edition 2013
Program